With an all-star cast led by Robert DeNiro, Katherine Heigl, Diane Keaton, Amanda Seyfried, Topher Grace, with Susan Sarandon and Robin Williams, THE BIG WEDDING is an uproarious romantic comedy about a charmingly modern family trying to survive a weekend wedding celebration that has the potential to become a full blown family fiasco.
To the amusement of their adult children and friends, long divorced couple Don and Ellie Griffin (De Niro and Keaton) are once again forced to play the happy couple for the sake of their adopted son's wedding after his ultra conservative biological mother unexpectedly decides to fly halfway across the world to attend. With all of the wedding guests looking on, the Griffins are hilariously forced to confront their past, present and future - and hopefully avoid killing each other in the process.
Screenplay by Justin Zackham. Directed by Justin Zackham.
This movie looks and sounds hilarious!! I can not wait to see it! I am very excited for the cast alone. A lot of huge names!!
Would you like to go with me?? I am very happy to be able to give 5 lucky winners tickets to see the movie with me at the AMC Boston Common theater on April 23rd!! The tickets are for a 7 pm showing.
Not from the Boston area?? Don't worry, you can still get a terrific deal on tickets. Right now if you buy one for yourself, you get one free for a friend to attend with you!! Pretty cool. Now you can get a bigger bucket of popcorn!! Head over to the official
Big Wedding website
for all the details!!
a Rafflecopter giveaway
**All opinions expressed are 100% my own. I was not compensated for this post. I am given tickets to see the movie in exchange for a review.**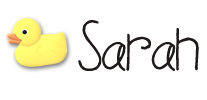 This post is written by
Sarah Coulsey
. She is a Wife, and Mother of two boys living in New England. This post may contain affiliate links.