The Newest "Mickey Mouse Clubhouse" Adventure Arrives Just In Time For Summer Break!
"MICKEY MOUSE CLUBHOUSE: THE QUEST FOR CRYSTAL MICKEY"
Arrives on DVD – May 21, 2013
Join Mickey, Minnie, Pluto and all their pals in the newest Clubhouse crusade. When the legendary Crystal Mickey
goes missing, Mickey and friends go on an adventure to save the Clubhouse from losing its magic. Grab your hat,
buckle your seatbelt, and get ready to embark on a thrilling adventure in "Mickey Mouse Clubhouse: The Quest for
There's no time to lose after greedy Plunderin' Pete snatches the legendary Crystal Mickey statue from the Clubhouse. Without this sparkly statue's magic, the Clubhouse will
Can the world's most extraordinary hero "Kansas City Mickey," get the magical statue back in time? Only with help from young viewers at home…and the right Mouseketools
can Mickey journey across the Sandy Desert, brave the Rushing River and make his way through the Hidden Jungle. But watch out for Pete's trickiest traps!
Bret Iwan (as Mickey Mouse); Russi Taylor (as Minnie Mouse); Bill Farmer (as Goofy and Pluto); Tony Anselmo (as
Donald Duck); and Tress MacNeille (as Daisy Duck).
Executive Producer:

Rob LaDuca
Producer/Story Editor:

Mark Seidenberg
1 – Mickey Mouse Clubhouse: Quest for the Crystal Mickey
4 – Goofy's Coconutty Monkey
5 – Goofy's Giant Adventure
Street Date:
May 21, 2013
Director Prebook:
March 26, 2013
Distributor Prebook:
April 9, 2013
Suggested Retail Price:
$19.99 U.S./$24.99 Canada
Run Time:
Approx. 120 minutes
Aspect ratio:
1.78:1 Widescreen (Enhanced for 16x9 Televisions)
Languages & Subtitles:
English, French & Spanish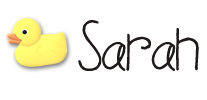 This post is written by
Sarah Coulsey
. She is a Wife, and Mother of two boys living in New England. This post may contain affiliate links.