Irish Grilled Cheese
Recipe courtesy

Food Network Magazine
Prep Time: -- Inactive Prep Time: -- Cook Time: --
Level:
--
Serves:
--
Directions
Mash 4 tablespoons softened butter with 2 tablespoons each chopped parsley, scallions and chives. Spread the mixture on 4 slices white bread; top each with sliced Irish cheddar cheese and bread-and-butter pickles. Cover with 4 more bread slices. Spread plain butter on the outside of the sandwiches and fry in a skillet until golden on both sides. Spread the remaining herb butter on the warm sandwiches. Slice into quarters, then press the cut sides in more chopped herbs.
Photograph by Stephanie Foley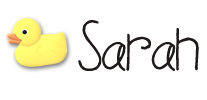 This post is written by
Sarah Coulsey
. She is a Wife, and Mother of two boys living in New England. This post may contain affiliate links.