Personal Care / Health / Wellness
$2.00 off any (1) NEOSPORIN First Aid product


$2.00 off NEOSPORIN ECZEMA ESSENTIALS Product


$1.00 off any MiraLAX 10 ct or 14 dose or larger


$3.00 off MiraLAX 30 dose


$1.00 off any (1) ONE Tone Body Wash


$1.00 off Any One (1) Caress 6ct Bar or Larger


$1.00 off one Bronkaid product


$10.00 off your next purchase of alli


$2.00 off ONE (1) NUTRISSE haircolor


$5.00 off any TWO (2) Almay Cosmetic Product


$1.00 off Rimmel Bronzing Product
Diapers
$2.00 off ONE Pampers Easy Ups Trainers


$1.50 off ONE Pampers Swaddlers Diapers


$1.50 off ONE Pampers Cruisers Diapers
Diapers Galore...
$2.00 off ONE Pampers Easy Ups Trainers


$1.50 off ONE Pampers Swaddlers Diapers


$1.50 off ONE Pampers Cruisers Diapers
Food Stuffs
$1.00 off Truvia OR Truvia Baking Blend with sugar


Buy Spooners cereal, get 1 Spooners cereal free


$1.00 off HORMEL COMPLEATS meal


$0.75 off 1 YoBaby or YoToddler Organic Yogurt
Cleaning
$1.00 off any one Soft Scrub cleaner product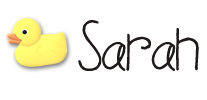 This post is written by
Sarah Coulsey
. She is a Wife, and Mother of two boys living in New England. This post may contain affiliate links.