In celebration of Learn About Butterflies Day we're excited to share a flitterific trailer and slideshow of stills featuring fun butterfly facts from Disneynature's
WINGS OF LIFE
releasing on Blu-ray/DVD combo pack on 4/16!
Directed by Louie Schwartzberg ("America's Heart & Soul") and narrated by Academy Award
®
winner Meryl Streep,
Wings of Life
takes a spectacular, closer-than-close, high-definition look at the intricate world of butterflies, hummingbirds, bees and bats, and their life-sustaining collaboration with flowers.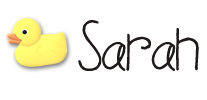 This post is written by
Sarah Coulsey
. She is a Wife, and Mother of two boys living in New England. This post may contain affiliate links.