I am frugal. I will admit that freely. I try to spend the least amount of money on things that I can. I use coupons ALL THE TIME!! Some things I buy I do not have coupons for, but I will use coupons as much a possible!!
When we get take out and they give little packets of sugar, ketchup etc, I keep them and use them. I have a sugar shaker, so I open the little packets and add them to the shaker. I do not like the artificial sweeteners, but if you mix them with regular sugar, you don't taste them!! The ketchup packets are perfect portion size for little kids!!
I am also known for saving plastic silverware (especially spoons.) Ben Jr takes a snack to school with him each day, and sometimes it's pudding or a fruit cup. By giving him a plastic spoon, I do not have to worry about it being accidentally thrown away. I do ask him to still bring them home, and most of the time he does.
When we stay in hotels, I bring home the shampoos, conditioners, soaps and coffee. The shampoos and conditioners are perfect to use when you are running low at home (or low on money,) and they are perfect for camping!! I also save any soaps (even ones that we opened,) and put them in a plastic sandwich bag. Again these are perfect for camping and low money days. Plus I HATE to waste anything!!
The coffee packets (even ones that are made for different coffee machines,) can still be used. We open them and add them to our "who cares what it tastes like it's caffeine" coffee bag. It's kind of fun because you never know what the coffee will taste like!!
For awhile I stored my coupons in envelopes with each stores name on them. This worked for quite a long time, but now that I use coupons a lot more, I needed a better system.
I switched to a coupon binder. I filled it with baseball card sleeves, and store my coupons in there by section (i.e- canned foods, frozen foods, personal care etc.) I take the binder with me everywhere.
I have three local papers that I get on the weekends. Two on Saturdays, and one on Sundays. Most of my store flyers and coupons are in the Saturdays papers. I spend about two hours going through the coupons and flyers to see what I will shop for that coming week. Sunday is when I get my Target flyer. If the coupons are worth it, I will get more.
I have three supermarkets that I shop at often. Big Y and Stop and Shop are no more then ten minutes from my house (same town.) I also shop at Price Chopper. Here is where some people may think I am nuts. Price Chopper and the Target I like the best are 30-45 minutes away in New Hampshire (I live in Massachusetts.) Besides the fact that the stores are huge, well stocked and very clean, they are also in a state that does not charge sales tax. By shopping at those two stores, I instantly save 6.5% just walking in the door. I only travel the distance when I have large shopping trips that make spending the gas money worth it.
I am also lucky enough to have CVS, Rite Aid and Walgreen's all within ten minutes of my house as well. I can shop at those stores multiple times a week if I need too.
Now that you know a little more about me, I ask you, am I an Extreme Couponer, or Extreme Cheapskate??
I say yes and no. To me I am both, but I am not what TV shows portray. I will not buy 200 mustard's because they are free (and they do expire!!) No one needs that much.
I will buy 5 or 6 packages of Toilet Paper if it is on sale and cheap. I will also stock up on things like deodorant, shampoo, conditioner, laundry detergent and bath soap. These are items that have a long shelf life, and we go through a lot of them.
When I say stock up, I have on average 10-12 bottles of each. Enough to not have to buy any for awhile, but not enough to live on for the rest of my life, kids lives, grandchildren's lives, and great grand-kid's lives!!
I also donate a lot of items. I do help my family and friends first, and then anything else I donate to local charities and food drives.
I do not walk into a store and expect to save 100%. Unless you are buying one or two items, the chances of that happening are slim to none. I do save on average 50-80%. To me that is awesome!! That money can now go to other things like bills, and even mini vacations!!
This is a Target trip I made the other day. With coupons I saved over $140!! All of this cost me $32!!
It is all items we will use, and that last awhile. It is not a life time supply, but I think it is a terrific amount.
So I ask you again, am I extreme or just smart??
What money saving, frugal tricks do you use??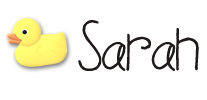 This post is written by
Sarah Coulsey
. She is a Wife, and Mother of two boys living in New England. This post may contain affiliate links.