PBS KIDS is excited to release two new, educational apps for kids from their hit TV series DINOSAUR TRAIN and THE ELECTRIC COMPANY! Meant to encourage math and literacy skills, the apps use familiar characters from the series and interactive, engaging games to practice skills such as counting, measurement, geometry, telling time and much more! Please find descriptions of the apps below. Would you like to test one or both first-hand?
·
HEY YOU GUYYYYYS! – The Electric Company gang needs help! In The Electric Company Party Game: Lost on Prankster Planet, the newest app from PBS KIDS and Sesame Workshop, children use their math and literacy skills to help Marcus and Jessica escape from Prankster Planet and get back to Earth! Based on the multi-Emmy award-winning TV show, THE ELECTRIC COMPANY,The Electric Company Party Game: Lost on Prankster Planet app for iPad and Kindle Tablet allows kids to complete wacky challenges, counting races, silly brainstorms, math questions and more. They will add, draw, discuss, think, act, problem solve, and dance their way back to Earth, all while practicing skills in subjects including geometry, data analysis and graphing, telling time and more!
o
Key features include
: Collaborative play, digital board game, hours of unrepeated fast-paced games, physical challenges, group activities, and more!
o
Educational goals
, which are part of 1st and 2nd grade math and literacy curricula, include: Geometry, addition and subtraction, data analysis and graphing, telling time, coin value and recognition, and more!
·
In this app, based on the hit PBS KIDS science-focused series,
DINOSAUR TRAIN, kids play through three math-based games focused on sorting, balance and counting to help Gilbert get Troodon Town ready for the big event – the Classic in the Jurassic, Jr. games!
o
Bridge Builder: Help build bridges so the dinosaurs can get around Troodon Town! Drag your finger to measure the distance between two points, then choose the two sets of logs that equal the right length to complete the bridge.
o
Chow Time: The dinosaurs are hungry! Add food to the scale until it's balanced. When you've got it right, watch them chow down!
o
All-Star Sorting: Put the dinosaurs in order by height. When you've got them in the right order, drag them to the house they belong to!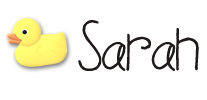 This post is written by
Sarah Coulsey
. She is a Wife, and Mother of two boys living in New England.