THE MET : LIVE IN HD SERIES
The seventh season of The Met: Live in HD continues with the reimagined production of Rigoletto, starring Željko Lucic´, Diana Damrau, & Piotr Beczala and set in 1960 Las Vegas. A total of 4 live presentations and 4 encores remain in this not to be missed season. Each title will be shown live as a Saturday matinee followed by one evening encore on select Wednesdays following the live event.
2013 Series Events
Parsifal LIVE Date: March 2, 2013 at 12:00PM
Rigoletto Encore Date: March 6, 2013 at 6:30
Francesca da Rimini LIVE Date: March 16, 2013 at 12:00PM
Parsifal Encore Date: March 20 at 6:30PM
Franscesca da Rimini Encore Date: April, 3, 2013 at 6:30PM
Giulio Cesare LIVE Date: April 27, 2013 at 12:00PM
Giulio Cesare Encore Date: May 15, 2013 at 6:30PM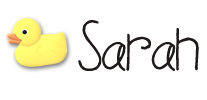 This post is written by
Sarah Coulsey
. She is a Wife, and Mother of two boys living in New England.