Right off the bat, I am routing for the Father/Son team (David and Connor.) That is awesome that they both are in remission!! Bless them both.
Bora Bora here they come!! The first five teams get the first flight which lands an hour earlier then the other flight.
I like the twins. Their idea about giving the second express pass to the second place team is great. To me that is a fair choice.
No way would I be the one to jump out of the copter. That would be all Ben. I would stay in the boat!!!
The road block involves digging through sand castles to find a clue. What ever you knock over, you have to replace. Not too difficult.
Mona should have paid a little more attention instead of cutting the line. She put herself in last place because of it.
Chuck and Wynona are not doing well. They basically attacked that poor coconut women instead of going to where the clues were!!
Jessica and John found the clue first. They had to build a canoe/boat and paddle to the finish line. They finished this leg of the race in first place!! Now lets see if they hold true to their pack and give the next team the express pass.
I am glad that David and Connor made it to 3rd place.
The last three teams gave up on the digging together, and took the penalty I don't know if that was wise or not. One team will obviously not be happy!!
The firefighters were last. Matthew and Daniel have been eliminated.
Those other two teams now have a four hour penalty starting next leg. That is really going to hurt!!
We shall see!!
No one has joined in on the game yet, so if you would like to play along, just comment below with a team you think will win!!
Max and Katie
Matthew and Daniel
Mona and Beth
Pamela and Winnie
Bates and Anthony
Caroline and Jennifer
Chuck and Wynona TAKEN BY vicjbr
David and Connor
Idries and Jamil
Jessica and John
Joey and Meghan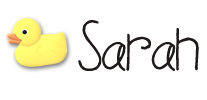 This post is written by
Sarah Coulsey
. She is a Wife, and Mother of two boys living in New England. This post may contain affiliate links.