Ah the Holidays. A time for Family, Friends and Cookies!!
This year we started a new tradition in my house. Everyone who came over Christmas Day needed to bring cookies (enough to share with everyone) and then we had a mini cookie swap. There were 12 of us this year, so we had a nice variety!!
Here are some delicious cookie recipes I have found and been sent from friends. I am already planning for a Christmas in July cookie swap, and for next Christmas!!
Chocolate Kiss Sandwich Cookies
thanks to Laurel at
Let's Go On A Picnic
. You can see more pictures of how she made them by visiting
her site
.
Ingredients
3 Sticks Butter, divided
2 Cups Sugar
1 ¼ Teaspoons Nielsen-Massey Pure Chocolate Extract, divided
½ Teaspoon Nielsen-Massey Madagascar Bourbon Pure Vanilla Extract
2 Eggs
1 Cup Cocoa Powder
1 ½ Cups All Purpose Flour
¼ Teaspoon Salt
½ Cup Shortening or Vegan Butter
¼ Teaspoon Nielsen-Massey Pure Peppermint Extract
3 Cups Powdered Sugar
Instructions
Cream together two sticks of butter and sugar.
Add ½ teaspoon chocolate extract and ½ bourbon vanilla extract.
Beat 2 eggs into mixture, one at a time.
Whisk or sift together cocoa powder, flour, and salt.
Add dry ingredients to wet.
Form dough into a log and refrigerate overnight.
Slice dough into ¼ to ½ inch slices.
Bake at 325 degrees for 20-23 minutes.
For the filling, cream together the shortening and one stick of butter.
Add the peppermint extract and ¾ teaspoon chocolate extract.
Incorporate the powdered sugar.
Spread a tablespoon of filling on a cookie and top with another cookie.
Enjoy!
Chocolate Chip Cookies
thanks to
Our Family World
. Check out the
recipe here
. Don't these look yummy!!
Oreo Mini Cheesecakes
thanks to
Close to Home
. I love how easy and creative this recipe is!!
**I was given permission by each owner of the recipes to post them here!!**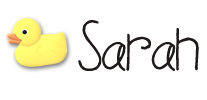 This post is written by
Sarah Coulsey
. She is a Wife, and Mother of two boys living in New England.