Ben Jr is in 1st Grade, so he is gone a good chunk of the day for school. When Vacations come around, I am pulling my hair out trying to think of things to keep him and Doug amused!!
With a limited budget, I came up with a couple of fun things to do that wouldn't break the bank!!
The first Sunday, we had some family come over, and had a mini party.
On Tuesday, we hit the mean streets of NYC. I had been promising the kids we would take them on the train, and let them see the city. Over all I think they had a great time. They asked to go back, just minus the walking!!
After arriving at Grand Central, we walked to our hotel (The Manhattan.) The kids will tell you it took forever. We only walked about 12 blocks!!
Check out the view from our room!!
We hit TGI Fridays for dinner (it was right across the street!) The boys enjoyed their food. Me not so much. I ordered their new Shrimp Risotto, and it was not at all what I expected (or was pictured,) and it just did not taste good.
After dinner, we went to M&M World. It's just an awesome store!! Who wouldn't love a whole store dedicated to chocolate!!!
Wednesday we went to the Disney Store. Another must go to stop. I love it!! Even though it has NYC prices, their clearance items are awesome and reasonably priced!! We have never made it to a store right when they open before. I had no idea that they do a cute show for the kids. Being the first in line to get in, Ben and Doug were picked to find the key!!
After getting our Disney fill, we hit Toys R Us. The boys saw the huge Ferris Wheel from the window and just had to ride!! OK so did Ben and I!!!
Shortly after, we walked back to Grand Central to make the long trek home!!
Thursday morning, I was going through my emails and I got one from Foxwood's Casino. They really wanted me to come back and visit (it's been a long time) and were offered an awesome price to stay at one of their hotels. I called, and booked that night at the Belissimo Grand!! This was a really nice hotel with an indoor swimming pool!! The boys were in heaven!!
One of the really cool benefits of staying at the Belissimo, is that you get to take a limo to the casino!! The boys have never been in a limo, and the last time I was in one was for my wedding (almost 10 years ago!!)
We hit Fuddruckers for dinner, and then hit the arcade running!!!
We got back to the hotel later then we should have, but we had to enjoy room service. The boys got a really good cheese and crackers plate, and Ben and I got cake and wine!!
The next morning we hit the pool, and then started for home.
We had a ton of fun this week. It was a lot of traveling, but we really did not spend a lot of money. The memories are well worth what we did spend!!
How was your week??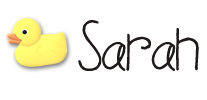 This post is written by
Sarah Coulsey
. She is a Wife, and Mother of two boys living in New England.