I am sorry I haven't posted this in awhile. Here is this weeks recipe thanks to Kellogg's!!
Chocolate-Raspberry Cheesecake Bars
Description
All the wonderful flavors of a lavish cheesecake reside in these chocolate- and raspberry-topped bars with a shortbread crust.
Prep Time: 25 minutes
Total Time: 3 hours 25 minutes
Servings: 24
Ingredients

1/2 cup semi-sweet chocolate morsels or white chocolate morsels
1 teaspoon shortening
1/2 cup all-purpose flour
3 tablespoons butter or margarine, melted
3 packages (8 oz. each) cream cheese, softened
3/4 cup sugar
1/2 teaspoon almond extract
1/2 teaspoon vanilla
3 eggs
1 1/4 cups seedless red raspberry preserves
Directions
1. In medium bowl stir together KEEBLER SANDIES Simply Shortbread cookies, flour and butter. Press onto bottom of ungreased 13 x 9 x 2-inch baking pan. Bake at 350°F for 10 minutes. 2. Meanwhile, in large mixer bowl beat cream cheese, sugar, almond extract and vanilla on medium speed of an electric mixer until fluffy. Add eggs, one at a time, beating until just combined after each addition. Carefully spread over hot crust. Bake at 350°F for 20 to 23 minutes more or until almost set. Cool on wire rack for 1 hour. 3. In small bowl stir raspberry preserves until smooth. Carefully spoon small dollops of raspberry preserves over cheesecake mixture. Spread to cover top.

4. In small microwave-safe bowl combine chocolate morsels and shortening. Micro-cook at high for 30 seconds to 1 1/2 minutes or until melted, stirring every 30 seconds. Drizzle over raspberry preserves. Refrigerate at least 2 hours. Cut into 2-inch squares.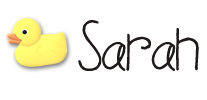 This post is written by
Sarah Coulsey
. She is a Wife, and Mother of two boys living in New England.