Study of Children at Home Finds that Playing PBS KIDS Online Games Improves Early Math Skills
Preschoolers Who Played Curious George, The Cat in the Hat Knows a Lot About That!, and Sid the Science Kid Games with Their Parents Were Better Prepared for School
San Francisco, California — January 17, 2013 — A new study from WestEd has found that engaging low-income parents and their preschool children with PBS KIDS content and games developed through the Corporation for Public Broadcasting (CPB)-PBS Ready To Learn Initiative boosts math learning and helps prepare children for entry into kindergarten. The evaluation examined improvements in preschool children's math knowledge and skills by studying families' use of online games and at-home activities from the PBS KIDS Lab (pbskids.org/lab) featuring Curious George, The Cat in the Hat Knows a Lot About That!, and Sid the Science Kid. Ready To Learn is an early learning project of PBS KIDS and CPB, funded by the U.S. Department of Education.
In an eight-week summer program implemented by WestEd, families participated in weekly parent meetings where they learned about available PBS KIDS math games and other hands-on learning activities they could easily do at home with their children. Parents were encouraged to play the Ready To Learn collection of newly produced PBS KIDS cross-platform activities with their children at home for 30 minutes a day, four days a week. The project examined whether playing PBS KIDS "transmedia suites" (digital games that span platforms and are connected by storyline and curricular goals) can help families enhance their children's early math skills. Together, parents and children played online and mobile versions of games like Huff Puff-a-Tron, Meatball Launcher, and Weather Surprise.
The evaluation showed that children who were exposed to Ready To Learn's content featuring PBS KIDS transmedia suites and related support materials outscored their comparison group peers on the Test of Early Mathematics Ability, a widely used measure of young children's mathematics learning. Areas of growth included numbers and counting, key concepts important to kindergarten readiness.
The summer program took place in Richmond, California, an area in which poverty rates are double the national average. Nearly half of the students in the local school district are Hispanic. One-third are English learners, and two-thirds qualify for free and reduced-cost meals. Families participating in the study were loaned Internet-enabled, portable computers for ease of access to all digital content.
Young children in low-income families often have less extensive knowledge of math, especially if they are also learning to speak English. Yet early math skills are the strongest predictor of later academic achievement (*). Increasing early math skills could be an effective and efficient step to helping children 3-5 years old get a strong and equal start to school.
"It's encouraging to see that educational content intended for child and family use at home can have a positive impact on kids' school readiness," said Betsy McCarthy, senior researcher at WestEd and lead investigator for the study. "The results indicate that the suites, played at home by young children with their parents, improved math skills among young learners who are especially vulnerable due to issues and conditions outside the classroom that influence their ability to learn."
Parents also benefited from playing the games with their children. Parents reported becoming more aware of their children's abilities and learning strategies they could use to directly support their children's academic skills at home. A parent in the study said, "Thank you for the opportunity that this program is providing to help our children and to help us parents, so we help our children to prepare and advance in their studies, which helps us to get involved more with them and to know about their educational development."
Another parent whose child participated in the study said, "My daughter really enjoys learning, and she told me she 'has so much fun working on the computer with me.' I can see her learning more."
PBS KIDS worked with WGBH, Random House, and The Jim Henson Company to develop the games, which are focused on improving core numeracy skills for children through well-planned and coordinated use of multiple media platforms. The games were created using a math framework, which was developed to align to Common Core State Standards to help prepare kids for success in school. Additionally, math education advisors to the CPB-PBS Ready To Learn Initiative provided ongoing guidance during game development.
The Ready To Learn collection of PBS KIDS transmedia suites are comprised of thematically linked content that is presented across formats such as short-form videos, online games, mobile phone activities, and in-classroom digital games, as well as across media devices such as computers, interactive whiteboards, tablets, and smart phones.
* Duncan, Greg, et al. "School Readiness and Later Achievement," Developmental Psychology, 2007, Vol. 43, No. 6, 1428–1446.
###
About WestEd

WestEd, a national nonpartisan, nonprofit research, development, and service agency, works with education and other communities to promote excellence, achieve equity, and improve learning for children, youth, and adults. WestEd has 17 offices nationwide, from Washington and Boston to Arizona and California. Its corporate headquarters are in San Francisco. More information about WestEd is available at WestEd.org.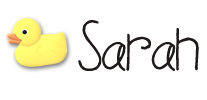 This post is written by
Sarah Coulsey
. She is a Wife, and Mother of two boys living in New England.