delivering fantastical adventures and awesome creature combats the whole family can enjoy

!
KAIJUDO
™
: RISE OF THE DUEL MASTERS –
Featuring an All-Star Voice Cast of Scott Wolf, Freddy Rodriguez, John DiMaggio,
Oded Fehr, Phil LaMarr, David Sobolov, Kari Wahlgren and Jason Marsden
DVD Set Includes an Exclusive Alternative Art "Herald of Infernus" Trading Card Inside!
OWN THIS COLLECTIBLE DVD APRIL 30, 2013
This spring, get ready for incredible action and exhilarating creature combat with dragons, dragons and more dragons! Extraordinary animated adventures of a young hero and his pals from the highly popular animated series
KAIJUDO: RISE OF THE DUEL MASTERS
will be unleashed everywhere that family home entertainment is sold.
On
April 30, 2013
, Shout! Factory, in collaboration with Hasbro Studios and Wizards of the Coast, will release
KAIJUDO: RISE OF THE DUEL MASTERS – DRAGONSTRIKE
DVD,
featuring five more
exciting adventures and an exclusive alternative art "Herald of Infernus" playable trading card. A must-have for young KAIJUDO duel masters, collectors and heroes of all ages, this DVD is priced to own at $14.97 SRP.
Produced by Hasbro Studios and Wizards of the Coast,
KAIJUDO: RISE OF THE DUEL MASTERS
™ features the voice talent of popular actors Scott Wolf, Freddy Rodriguez, John DiMaggio, Oded Fehr, Phil LaMarr, David Sobolov, Kari Wahlgren and Jason Marsden. This stylish action-fantasy animated series offers an inspiring story about a young hero, Ray, who possesses the rare ability to befriend and duel alongside fantastical creatures from a parallel dimension. It's up to Ray to master the ancient art of KAIJUDO in order to protect both worlds. Moreover, this adventure-filled series highlights the tales of friendship, loyalty and determination, and further addresses the show's central theme of anti-bullying.
KAIJUDO: RISE OF THE DUEL MASTERS – DragonStrike
DVD
Dragons, Dragons and More Dragons!
Recruited by the mysterious Duel Masters, young Ray — joined by his best friends Gabe and Allie — must use the powerful art of
Kaijudo
to defend his home dimension from the sinister mastermind known as the Choten, whose own skills in "The Way Of The Creature" allow him to summon vicious beasts from a parallel dimension to wreak havoc across Earth.
This special collection summons a host of fiery dragons onto one exciting 5-adventure disc not to be missed!
Total Program Running Time: +/- 110 minutes
KAIJUDO: RISE OF THE DUEL MASTERS is the newest franchise from Wizards of the Coast and Hasbro. Featuring
two online games - Battle Game and Kaijudo Online™ - hosted on Kaijudo.com, a trading card game (TCG), the television series
KAIJUDO: RISE OF THE DUEL MASTERS
airing on The Hub TV Network in the U.S and on Teletoon in Canada, and a new home entertainment DVD product line distributed by Shout! Factory. KAIJUDO: RISE OF THE DUEL MASTERS provides multi-platform entertainment that the whole family will enjoy.
Hasbro Studios is the Los Angeles-based production division of Hasbro, Inc. (NASDAQ: HAS). The studio develops and produces shows based on Hasbro's world class brands, including TRANSFORMERS, MY LITTLE PONY, LITTLEST PET SHOP and SCRABBLE. Many of these shows air on The Hub, a television network for kids and their families. Studio programming can also be seen in more than 170 countries globally. The Hub is a joint venture between Hasbro and Discovery Communications (NASDAQ: DISCA, DISCB, DISCK).
Shout! Factory, LLC is a diversified multi-platform entertainment company devoted to producing, uncovering, preserving and revitalizing the very best of pop culture. Founders Richard Foos, Bob Emmer and Garson Foos have spent their entire careers sharing their music, television and film favorites with discerning consumers the world over. Shout! Factory's DVD and Blu-Ray™ offerings serve up feature films, classic and contemporary TV series, animation, live music and comedy specials in lavish packages crammed with extras. Shout's audio division boasts GRAMMY
®
-nominated box sets, new releases from storied artists, lovingly assembled album reissues and indispensable "best of" compilations. In addition, Shout! Factory maintains a vast digital distribution network which delivers video and audio content to all the leading digital service providers in North America.
Shout! Factory also owns and operates Timeless Media Group, Biograph Records, Majordomo Records, HighTone Records and Video Time Machine
.
These riches are the result of a creative acquisition mandate that has established the company as a hotbed of cultural preservation and commercial reinvention. Shout! Factory is based in Santa Monica, California. For more on Shout! Factory, visit
shoutfactory.com
About Wizards
of the Coast
Wizards of the Coast is a leader in entertaining the lifestyle gamer. Wizards' players and fans are members of a global community bound together by their love of both digital gaming and in-person play. The company brings to market a range of gaming experiences under powerful brand names such as MAGIC: THE GATHERING, DUNGEONS & DRAGONS, and KAIJUDO. Wizards is also a publisher of fantasy series fiction with numerous
New York Times
best-sellers. For more information, visit the Wizards of the Coast Web site at
www.wizards.com
.
Kaijudo and all related logos and character names and their distinctive likenesses TM 2012 Wizards of the Coast/Shogakukan/Mitsui-Kids.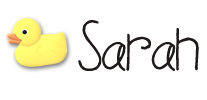 This post is written by
Sarah Coulsey
. She is a Wife, and Mother of two boys living in New England.