Valentines Day Menu
Champagne Toast
Appetizer
Blue Point Oysters
Half Dozen on the Half Shell
Jumbo Lump Crab Cake
Jumbo Shrimp Cocktail
Arturo's Cocktail Sauce
Baked Clams
Seasonal Greens Salad
Salad of Seasonal Organic Mesclun Greens and Fresh Tomatoes
Sweet & Smoky Canadian Bacon
Served with Chocolate - Cayenne Dipping Sauce
Entrée
USDA Prime, Chef Selected,
Dry Aged Porterhouse Steak
(Ordered in Pairs)
Filet of Chilean Sea Bass
USDA Prime Filet Mignon
Dry Aged USDA Prime Rib Eye Steak
Surf and Turf
Lobster Tail paired with USDA Prime Filet Mignon
Sides
Choice of one per person
Asparagus - Mashed Potatoes - Broccoli
Benjamin Home Fries - Creamed Spinach – Cottage Fries
Onion Rings
Choice of Dessert
Freshly Brewed Coffee & Tea
$79.00 per person
Not including tax and gratuity
Benjamin Steakhouse- Chocolate-Covered Canadian Bacon for Valentine's Day
This Valentine's Day, impress your loved one with a unique recipe that is sweet,
smoky and spicy- all in one!
It's quite heavy- so 2 slices serves up to 4 guests when sliced, and it can be served as a snack, appetizer or even dessert!
Benjamin Steakhouse- Chocolate-covered Canadian Bacon With Cinnamon and Cayenne Pepper
(Serves
2-4)
2 slices of
extra-thick Canadian Bacon
1 cups of
melted chocolate (made with Semi-sweet chocolate morsels)
2 tablespoons cinnamon
1 tablespoon cayenne pepper
Powdered
sugar to top
1) In a double-broiler, melt chocolate morsels.
If you do not have a double broiler, simply boil water in a medium-sized pot, then place the chocolate morsels into a
smaller saucepan and place it in
the larger pan to melt.
2) Stir in cinnamon and cayenne pepper
3) Place Canadian bacon in a rack and broil for
about 3 minutes
on each side.

4) Remove Bacon from broiler and pat with a paper towel to remove the oil.
5) With a
spoon, coat both sides of the Canadian Bacon with chocolate mixture.
6) Place in a lightly buttered pan, and
add to broiler for about a minute.
7) Remove, sprinkle
with powdered sugar, slice and enjoy!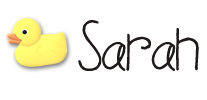 This post is written by
Sarah Coulsey
. She is a Wife, and Mother of two boys living in New England.