As you all know, I am a huge coupon-er I do not shop unless I have a stack of coupons with me!!
Over the last year or so, I have perfected my CVS shopping skills!! It took a little while for me to really get the whole Extra Bucks thing down, but now that I know it, I love it!!
I usually shop at CVS once a week. The new sales start on Sunday.
I was running really late this past week, so I didn't hit CVS until this past Saturday (last day of the sale.) Here is what I got-
I bought four 12 packs of Scott Toilet Paper. Each one was $7.49. I also bought a bottle of Dawn hand soap for .99 cents (this way I made sure I spent $30.) By spending $30 I received $10 back in extra care bucks. So all in all, $22.57 for 48 rolls of TP and a bottle of dish soap. Not bad!!
Today I did a lot better!! I had to do a couple of transactions, but it was WELL WORTH IT!!!
Transaction #1-
2 Bags Of Combos- Buy 1 Get 1 Free ($2.67) (one was eaten on the way home!!)
10 Nivea .84 oz Moisturizing Cream Tins .99 cents each ($9.90) (I gave 4 away)
I used one $1.00 off two bags of combos coupon
Total $12.19
Now here's where it gets really cool. For every two Nivea's I bought, CVS gave me $6.00 in extra care bucks. So I spent $12.19, but I walked out with $30 in extra care bucks!! You can use that deal up to 6 times. There were not enough on the shelf, so I could only take advantage of the deal 5 times.
Transaction #2-
2 Lady Speed Stick deodorants $2.99 each ($5.98)
2 Irish Spring 6 Pack Bar Soap $3.00 each ($6.00)
1 Colgate Optic White Toothpaste $3.00 each ($3.00)
I used two $1.00 off Speed Stick Coupons, two $1.00 off Irish Spring coupons, and 1 $1.00 off Colgate coupon.
Total before coupons was $15.60. After coupons $10.60.
For purchasing all of these items, I was given $6.00 in extra bucks rewards!!
Transaction #3-
8 cases of Poland Spring 24 packs Bottled Water $3.99 each ($31.92)
I used 2 $1.00 off two cases coupons.
The total was $29.92 and with my $30 extra bucks rewards, the water was all free!!!
Over all today at CVS I spent $6.79 if you subtract all of the extra bucks!!! Not a bad haul!!!
For Christmas, Ben bought me a terrific gift. It is just a plain old baseball card storage book, but it works perfectly for coupons.
I love it!! Much better then my old system of envelopes for each store!!!
Do you use coupons?? Do you take advantage of extra bucks??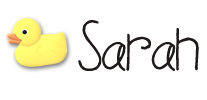 This post is written by
Sarah Coulsey
. She is a Wife, and Mother of two boys living in New England.