On January 8th, Disney will bring
FRANKENWEENIE
to life
on 4-Disc Blu-ray!
Disney and Creative Genius Tim Burton (Creator of "The
Nightmare Before
Christmas")
Proudly Announce the Home Entertainment Debut Of
Including an All-New Short "Captain Sparky vs The Flying Saucers" and Burton's Original Live-Action "Frankenweenie" Short!
ON BLU-RAY
TM
COMBO PACK, DIGITAL AND ON-DEMAND - JANUARY 8, 2013!
BURBANK, Calif. November 30, 2012—
Disney and creative genius Tim Burton (creator of "The Nightmare Before Christmas") proudly announce the home entertainment debut of "Frankenweenie" arriving as a 4-Disc Blu-ray™ Combo Pack, Digital and On Demand—
January 8, 2013
.
A must-add to any Tim Burton collection, the hilarious 3D stop-motion animated masterpiece is filled with quirky characters and unexpected twists. Boasting an electrifying variety of bonus materials, the 4-Disc Combo Pack (Blu-ray 3D + Blu-ray + DVD + Digital Copy) includes an all-new original short "Captain Sparky vs The Flying Saucers"; an exciting behind-the-scenes featurette with Tim Burton "Miniatures in Motion: Bringing 'Frankenweenie' to Life"; a showcase of the film's touring exhibit, "'Frankenweenie' Touring Exhibit"; Tim Burton's live-action short of the same name, and more.
The Blu-ray Combo Pack's spectacular picture and sound enhances the tale of a boy who uses the power of science to bring his beloved dog back to life … and a whole town faces the unexpected and electrifying truth of what happens when monstrous experiments run wild!
"Frankenweenie" features an all-star cast including the voices of Emmy Award®-winner Catherine O'Hara, Tony Award®-winner Martin Short, Academy Award®-winner Martin Landau, Charlie Tahan, Atticus Shaffer, Robert Capron, Conchata Ferrell and Golden Globe®-winner Winona Ryder.
The "Frankenweenie" suggested retail prices are: 4-Disc Blu-ray Combo Pack = $49.99 US/$56.99 Canada. 2-Disc Blu-ray Combo Pack = $39.99 US/$46.99 Canada. 1-Disc DVD = $29.99 US/$35.99 Canada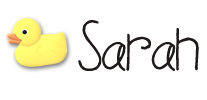 This post is written by
Sarah Coulsey
. She is a Wife, and Mother of two boys living in New England.