A great movie that shows how opposites really do attract. Bette Midler is terrific in this movie about true friendship and how you can overcome a lot of obstacles!!
CC Bloom is a child actor, trying to make it big. One day she meets Hillary (a rich young girl) and despite their differences, they become instant friends!!
Over the years, they continue to be friends through letters and phone calls. When one day Hillary needs a place to stay, she moves in with CC and their friendship is really tested.
This movie will make you laugh and cry a lot!! The soundtrack is awesome, and I find myself singing and dancing along!!!
For the First Time on Blu-ray, Get This Classic Comedic Drama
Starring Better Midler and Barbara Hershey!
Debuting on Blu-ray November 6, 2012
With New Digital Restoration
Synopsis:

A privileged rich debutante and a cynical struggling entertainer share a turbulent, but strong childhood friendship over the years.
Cast: Bette Midler (The First Wives Club, Divine Madness) as CC Bloom
Barbara Hershey (Black Swan, Hannah and Her Sisters) as Hillary Whitney Essex
Director:

Garry Marshall (The Princess Diaries, Pretty Woman)
Screen Writer: Mary Agnes Donoghue (Veronica Guerin, White Oleander)
Bonus Features: "Wind Beneath My Wings" Music Video
Segment from "AFI's 1000 Years...100 Songs" with Bette Midler
Barbara Hershey screen test
Release Date:

November 13, 2012 (Direct Prebook: 9/11; Distributor Prebook: 9/25)
Suggested Retail Price: 1-Disc Blu-ray $20.00 U.S.
Feature Run Time:

123 minutes
Audio:

Dolby Digital Surround Sound
Subtitles: English, Spanish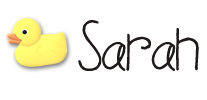 This post is written by
Sarah Coulsey
. She is a Wife, and Mother of two boys living in New England.