Enjoy a free 6 issue subscription to Working Mother magazine. No strings attached. You'll never receive a bill. This subscription is yours, compliments of Vistaprint from Mercury Magazines. Working Mother is the only national magazine that helps moms with careers balance their personal and professional lives.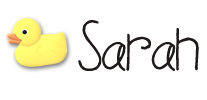 This post is written by
Sarah Coulsey
. She is a Wife, and Mother of two boys living in New England.