It's beginning to look a lot like Christmas, and that means it's time to start thinking about unique ways to spread holiday cheer. So this year, why not put personalized T-shirts under your tree? They're fun, memorable, and your family will wear them with pride again and again.
It's all about getting creative – upload a refrigerator-worthy work of art from school or a picture from their favorite family vacation, or even design something they'll love forever using one of over one thousand templates.
Your kids can help too! Make Dad a tee to take on business trips or Grandma something that'll always make her smile. And at just $2 each, these customizable Basic and Kids' T-shirts will leave you with plenty of cash for stocking stuffers. Create your own personalized T-shirts this Christmas – they're one of a kind, affordable enough for the whole family, and as comfy as they are festive.
Shipping: starts at $4.50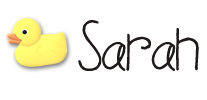 This post is written by
Sarah Coulsey
. She is a Wife, and Mother of two boys living in New England.