This is a beautiful,

high quality leather belt

. This is an accessory that can be worn for every occasion. It matches great with a variety of clothes and shoes.
The brass buckle adds to the classiness of this piece, making it perfect to wear with either dressed up or dressed down outfits. The fit is amazing. It is very comfortable and flexible for a leather belt.
There are just enough holes in it to adjust to different sizes, making it the perfect fashion accessory for someone who is likely to experience weight loss or weight gain.
The belt has a really nice, smooth texture and shine to it. It looks like it costs me a ton of money, but it was completely affordable. I can certainly tell that it is real leather and not a cheap imitation.
With the up and coming holiday season, I know this belt will make my shopping a lot easier. It is sure to please the most fashion savvy and pickiest person on my list.
This is one of those purchases where I can gladly say, I have gotten my money's worth and I will surely keep this company in mind for my future purchases.
**This is a guest post. I was compensated for this post.**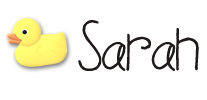 This post is written by
Sarah Coulsey
. She is a Wife, and Mother of two boys living in New England.