New

Pillsbury® Artisan Pizza Crust

with Whole Grain is the perfect canvas for a culinary masterpiece, or should we say master-pizza! Just add your favorite ingredients and enjoy a hot, fresh meal in minutes. Whether your family loves pepperoni, veggies, or the works, the possibilities are endless with New Pillsbury Artisan Pizza Crust with Whole Grain.
With 16 grams of whole grain per serving, this is a pizza crust the whole family will love
Now available in the refrigerated section of your local grocery store

Quick, convenient, and completely customizable new Pillsbury Artisan Pizza Crust with Whole Grain will help you add some pizzazz to your homemade pizza along with the health benefits of whole grain! To download a printable coupon for $1.25 off one package of New Pillsbury Artisan Pizza Crust with Whole Grain, you can visit

http://bit.ly/PCwWG

today!






We are big pizza eaters in this house. When Ben and I were younger, we frequented Domino's Pizza like there was no tomorrow!!! We loved their medium pizza deal for $5. Ben would eat a whole pizza in one sitting. I would at least get two meals out of mine!!!
Ben Jr and Doug are big fans of pizza as well. Their favorite thing about pizza is making it!!
They go crazy with the toppings. We were given a coupon to get the Artisan pizza crust, and a gift card to get toppings.
Doug started to make the pizza with half a pound of cheese on just one side!! Ben Jr then decided to make the other half a pepperoni pizza and put the whole package on that side!! Lets just say it was an interesting pizza, but they ate every bite.
The crust was very good. It was easy to spread out, and it baked to a beautiful golden brown. The kids also had no idea that it was good for them. They just said it was yummy!!!
We really enjoyed the crust, and actually went out and bought more a couple days later!!
Now I am very happy to be able to give one of you the chance to try the crust too!!
Thanks to
Pillsbury
through MyBlogSpark
, I am able to give you everything pictured above including a $10 gift card to buy the toppings. The pan alone is worth a lot!!!
a Rafflecopter giveaway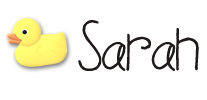 This post is written by
Sarah Coulsey
. She is a Wife, and Mother of two boys living in New England.