Have you ever wondered what's happening with old friends or long lost family members you haven't been in touch with for years?
With

MyLife.com

, you now have an easy way to search for people who you my have lost touch with.
The service they provide is to let you reconnect with loved ones, childhood friends or maybe even a long lost love. While you are searching for the people you are interested in reconnecting with, you can also check to see if there are any people searching for you.
This can be a great way to reestablish a connection with anyone.
There are more than 1 billion global profiles in the website's database, so if you have been searching for a long time without any luck, you may just find what you are looking for with

MyLife.com

.
The website also helps you keep in touch with those you are reconnecting with by using their resources to manage all of your profiles on various social media platforms. When you subscribe to the service, you will have at your disposal a range of tools to help you find and manage the connections that can mean a lot in your life and the life of someone else.
**This is a compensated guest post.**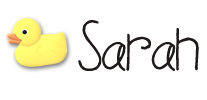 This post is written by
Sarah Coulsey
. She is a Wife, and Mother of two boys living in New England.