New Arrivals - Including AMAZING Layering Outfits For Fall - At FabKids, An Outfit Club for Stylish Girls
FabKids just launched new adorable layering outfits for fall -- that are an amazing value! The new head-to-toe outfits include one of these fabulous 3 outerwear pieces: the Lady Cardigan, the Quilted Fur Vest, and the Fab Denim Jacket. These layers top off any outfit perfectly -- and keep her warm too!
Your daughter will sparkle and shine in playfully styled outfits put together for you by FabKids.
Started by a team of parents, including mom and actress Christina Applegate, FabKids is a new monthly outfit club that keeps kids in stylish and affordable outfits. It's geared towards busy parents looking for an easy, convenient, and affordable way to shop for great kids' clothes.

Each month, FabKids recommends complete outfits styled just for your girl. Items are chosen based on your answers to their style quiz. Every outfit includes three pieces and all outfits ship free! Each outfit is only $39.95.

You'll love this clothing club because you get all the member benefits without any obligation to purchase; plus you can cancel your membership any time for any reason.
You can try it today and get your first 3-piece outfit for $25 using the code FIRST25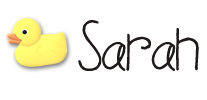 This post is written by
Sarah Coulsey
. She is a Wife, and Mother of two boys living in New England.