Enjoy the November issue of Ladies' Home Journal. No strings attached. You'll never receive a bill. This free issue is yours, compliments of JudysHealthySnacks.com. Ladies' Home Journal has an all-new look and an all-new format that helps bring out your best with a blend of expert advice and personal stories from real women--just like you. It's your story. Be a part of the conversation. Your digital issue will be available immediately.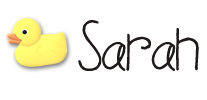 This post is written by
Sarah Coulsey
. She is a Wife, and Mother of two boys living in New England.