Boston Babywearers
is a local non profit group whose mission is to teach parents and the community about the joys of babywearing.
Babywearing
is simply holding your child close to your body using a fabric carrier instead of your arms. Wearing provides a multitude of benefits for both baby and wearer. Babies receive constant comfort from their caregiver, often cry less and gain a unique vantage point to observe and learn about the world around them as they move with their caregiver.
BBW began in 2004 as just a small group of moms, and we have grown significantly over the years. Our monthly meetings are free and open to the public. Parents and caregivers join to learn safety tips and the basics of wearing, while socializing with other families. Since there are many options, and the right carrier is a personal decision, our group offers over 60 carriers in a lending library. Attendees are able to try carriers during meetings and borrow their favorites to use at home. This ensures it's a great fit for their body and needs, and gives them a chance to practice and be comfortable with a carrier before investing in their own.
A great number of resources exist online, but there is nothing like walking into a room full of parents wearing their little ones and being able to learn, make friends, and work together to build a community. We would love to bring that feeling to more families in the Boston area as we celebrate International Babywearing Week, October 8-14, 2012.
This week is intended to grow awareness for the practice of baby wearing and to celebrate the joys of wearing children. We have events planned for almost every day, from visiting the Museum of Science and hiking in the Fells to learning Baby Sign Language in Natick. Our main event to wrap up the week is Boston's Babywearing Bash on October 13th from 1-3pm at Old South Church in Copley Square, downtown Boston.
At the Bash, we'll have information and carriers on hand for attendees to try. Also don't miss information on hip development and wearing from Dr. Matthew Cooper, local Chiropractor; along with displays from Diaper Lab, Mama Ballroom, Tiny Signs and Happy Family. We'll have over $3,000 worth of fabulous raffle prizes on display and will be selling tickets for $5 each throughout the event. We will also have great entertainment by Jenny the Juggler and lots of fun things for the little ones, plus munchies from Whole Foods.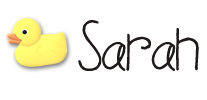 This post is written by
Sarah Coulsey
. She is a Wife, and Mother of two boys living in New England.