I am very excited to help promote the 2nd season of ABC's
Once Upon A Time
!!
Emma Swan gets the surprise of her life when Henry, the son she gave up 10 years ago, arrives on her doorstep. Returning the boy to his adoptive mother becomes complicated when Henry reveals a stunning theory to Emma. Everyone in Storybrooke, Maine is a fairytale character under a curse, and Emma - as the long lost daughter of Snow White and Prince Charming - is the one who can save them all. The story unfolds; interweaving scenes of the drama in the sleepy New England town and the inhabitants' past lives in the world of fairy tales. The timeless battle of good vs evil is ready to begin again.
The new season starts this Sunday, and to help celebrate, my good friends at Mom Spark Media will be throwing a terrific Twitter Party with awesome prizes!!
Please join us on September 27th, from 8-9pm EST as we celebrate the return of ABC's Once Upon a Time with a fun Twitter party! Fans will have a chance to catch-up with everything they need to know to get ready for the much anticipated season premiere on Sunday, Sept 30th 8/7c with features such as upcoming clips from the show, photos from the first season, and Once Upon a Time trivia games and quizzes! Make sure to join in order to win amazing prizes such as a Visa gift cards and Once Upon a Time tote bags! Be part of the magic by participating in the Once Upon a Time Twitter party and share what you're most excited about this upcoming season! We will be using the hashtag
#OnceParty
. Make sure you RSVP for the twitter party
here
!!
For additional info about Once Upon A Time, check out
http://bit.ly/OncePartyFS1
!
This looks like such a cute show!! Ben and I didn't get a chance to watch it yet, but we are starting season one tonight!! You can catch up on all the episodes on Netflix!!
Once upon a time, there were two worlds. The first was a world of magic and fairy tales, where good and evil clashed, but happy endings were always attainable. The second is a world much more like our own, but not. In a small town in Maine called Storybrooke, the townspeople live their lives unaware that they're actually characters uprooted from the world of stories by an evil Curse
I am also very happy to be able to give one lucky reader a terrific prize package. You will win a $20 Visa Gift Card, a Once Upon a Time Magnet, and a Wanted: Snow White mini poster print!!
This post was made possible by Mom Spark Media. Thoughts are my own. I received a Once Upon a Time magnet and poster as well as compensation for my time investment and work on this campaign.
a Rafflecopter giveaway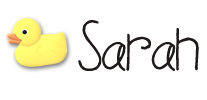 This post is written by
Sarah Coulsey
. She is a Wife, and Mother of two boys living in New England.